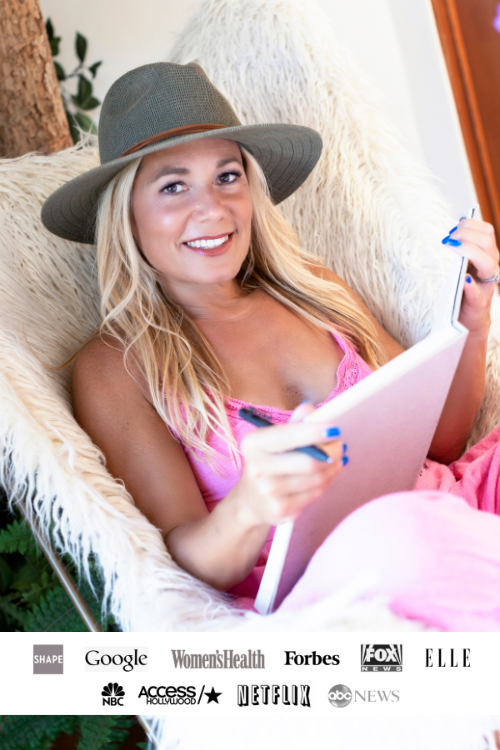 "Dive Deep with Me in 6 Weeks of Private Group Coaching!"

Join for 6 Weeks of Unlimited Access!


Hey there, Laura St John here. You know that feeling of being just a breath away from your next big leap, yet something's holding you back?
I've been there.
And now, I'm inviting you into an exclusive experience where, for six transformative weeks, we'll tackle those blocks, and craft your personalized roadmap to manifestation mastery.
This is more than just an interactive course with me; it's your personal journey to breakthroughs that awaken the life you've dreamed of.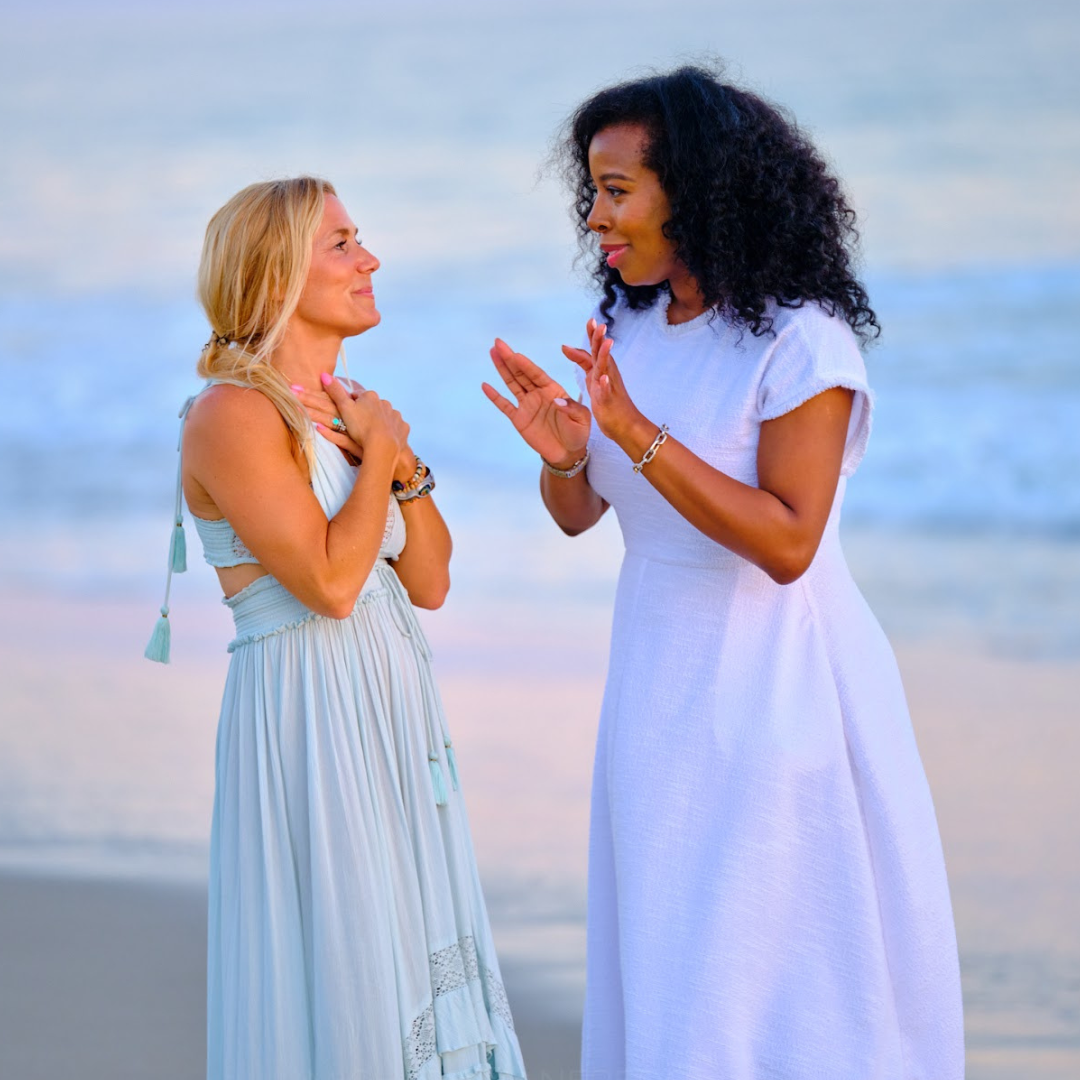 🛋
Set the Scene: Transformative Lessons
Imagine yourself nestled in your comfiest nook with a steaming cup of whatever makes your heart sing. Enter our live workshop, and you're instantly whisked into feeling like you're standing right next to me here in Malibu, receiving my transformative lessons. Tailored to suit your pace, there's no rush, no fuss, just pure enlightenment when it feels right for you. Simmer on it before you pop into our vibrant live Q&A sessions. I'm a click away, ready and eager to dive into the depths with you!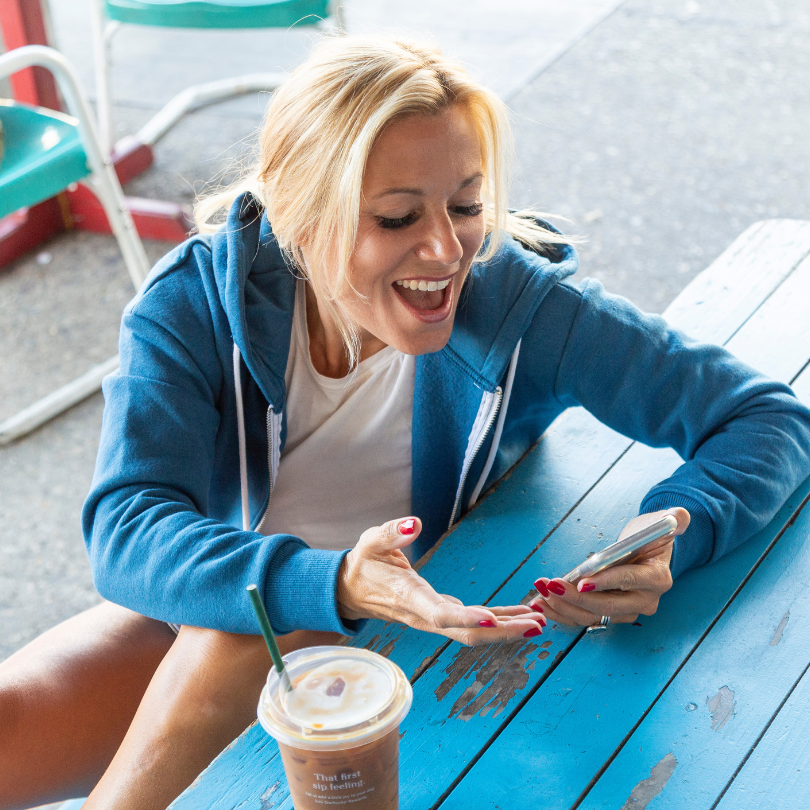 🎙
Live & Lively Q&A – That's How We Roll
Each week, after you've marinated in the lesson's wisdom, pop into our vibrant live sessions. Join live sessions Mondays or Thursdays (or both!). And if life pulls you elsewhere? No worries. Every sparkling moment gets recorded. Say goodbye to that sinking "missing out" feeling and embrace a world where you truly can be everywhere you want to be, guilt-free.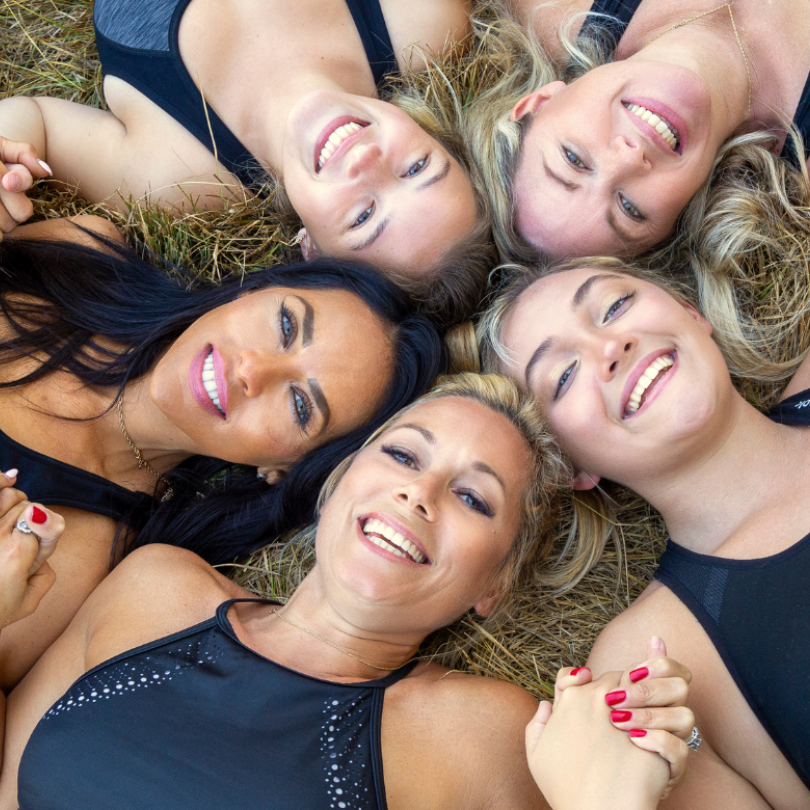 🤗
Our Community – It's Like Sunshine in Your Pocket
Dive into a space where everyone's your cheerleader, where each member beams positivity, understanding, and zest for life. We're not just any course community; we're family. Ready for a collective glow-up? Join the ride!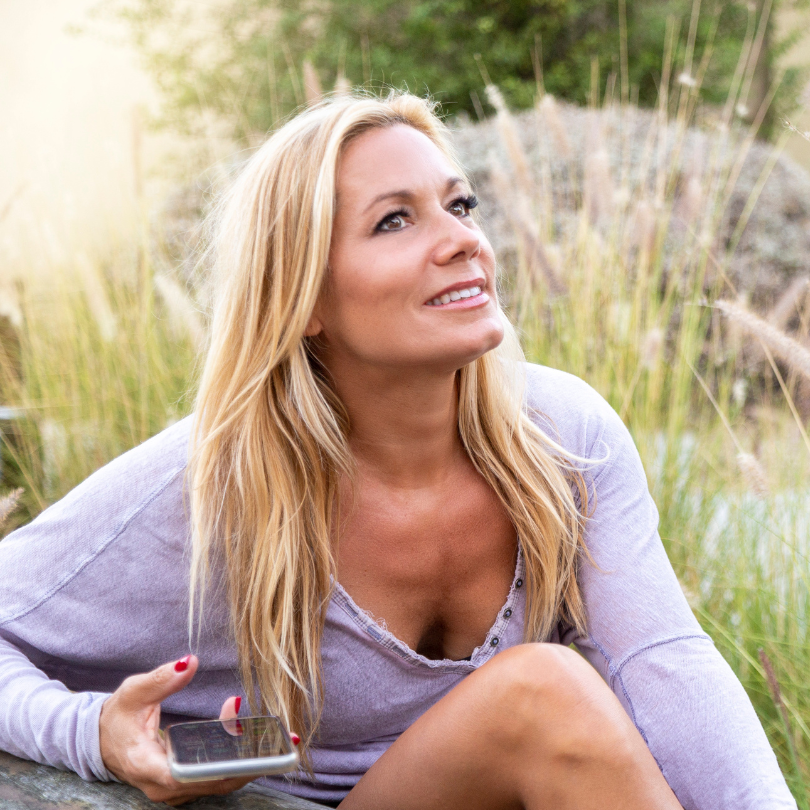 💡
Got a Thought Bubble? Pop it My Way
Every question, wonderment, or tiny inkling – I'm here for it. Drop it in and send it directly to me, or let's hash it out during our live Q&As. Think of me as your ever-ready coach, just a post or chat away, eager to dive into the depths with you.


What's Inside:
The 6-Week Transformation Breakdown
Connect With Your Future Self: Dive into the world of your 100-year-old self, learn the magic of the Free Pass tool, and find out what's been holding you back.
Create a Clear Blueprint: Turn negatives into positives, using my exclusive Flip It method.
Happiness Is The Path: Discover the snack-sized bites of happiness that can change your day-to-day vibe.
Pure Alignment to Your Vision: Harness the 4 Quadrant Mindset Exercise, a game-changer in goal achievement.
How to Bring Your Dreams to Life: Experience the 'Day in The Life' exercise. You won't see your future the same way again.
Trust the Process: Dive deep into making trust a daily ritual, so doubts and fears won't stand a chance.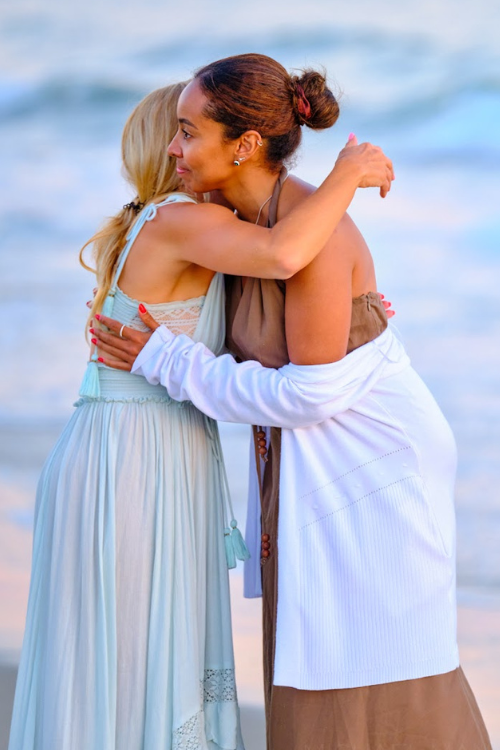 🌪️ Can You Relate to These Challenges?
1. Feeling Stuck in the Same Routines? – Despite your best efforts, do you wonder if lasting change is just out of reach?
2. Time Constraints Weighing You Down? – With life's demands, does setting aside time for personal growth seem nearly impossible?
3. Financial Concerns Holding You Back? – Hesitant to invest in self-growth due to fears of not seeing tangible results?
4. Yearning for Genuine Connections? – Looking for a tight-knit community that truly understands and supports your journey?
5. Seeking Expert, Tailored Guidance? – Frustrated with generic advice and searching for insights unique to your personal challenges?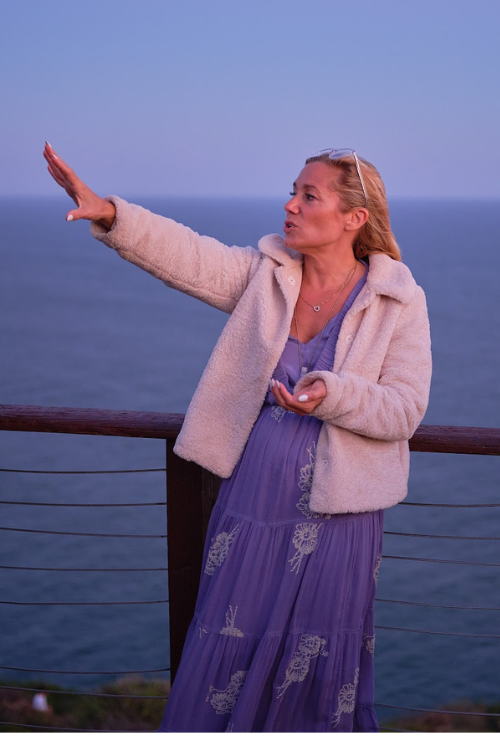 🌟 Laura's 6-Week Private Group Coaching: Your Solution Awaits


Transcend traditional courses with a transformative experience crafted just for YOU. Here's why my program stands out:
Customized Strategies:

We go deep, identifying your specific challenges, providing tailored solutions that resonate with your journey.

Flexible Learning for Your Busy Life:

My program is crafted with your dynamic schedule in mind. Engage with content, access lessons, and connect with me at your convenience. A variety of times are offered for a global community.

An Investment in True Transformation:

With the cost of this program, witness profound changes that greatly enhance the quality of your life.

Forge Genuine Bonds:

Join a community of like-minded individuals; a support system that celebrates, uplifts, and understands.

Achieve Real, Tangible Results:

With my hands-on approach, confidently manifest the life you've always desired.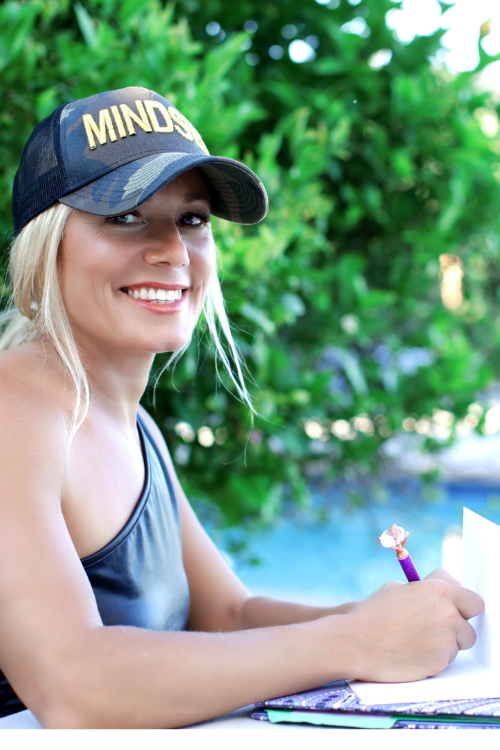 Meet Laura St. John, your personal mindset coach

As a mindset coach, Laura St. John is more than just a guiding hand – she's your go-to gal when you need that transformative touch. With a knack for serving up deep mindset lessons wrapped in everyday wisdom, Laura is the friendly force you need in your corner. Raised to see life without boundaries, she combines her heartfelt teachings with game-changing manifesting methods that have lit up screens on Access Hollywood and smash hits like Selling Sunset.
But Laura isn't just Hollywood's best-kept secret. From collaborating with giants like Google to empowering top CEOs, celebrities, and elite athletes, her influence spans wide. Her expertise doesn't stop there – national magazines like SHAPE and Women's Health have spotlighted Laura as a key contributor, and she regularly graces national podcasts, sprinkling her wisdom to eager listeners worldwide.
While the big names are impressive, Laura's true genius shines when she's helping you. She's on a mission: to ensure everyone, yes, including YOU, taps into their full potential and manifests their dream life. It's no wonder she's become the darling of many, celebrated for her unique ability to flip struggles into stepping stones towards grand goals.
Want a daily dose of Laura's magic? Dive into her world: Instagram, Facebook, TikTok, YouTube.


Exclusive Bonuses & Unbeatable Value, Just For You!
🎁 Hey, Bonus Lover! Look, alongside our transformative 6-week journey, I've packed in some fabulous extra goodies just for you. We're talking game-changing workshops on hot topics: Money? Check! Relationships? Absolutely! Happiness? You bet! And guess what? I've sprinkled in some surprise live sessions throughout our time together because, well, who doesn't love a good surprise?
🥂 Join Me for Happy Hours! Between our deep-dive sessions, let's keep things light and celebratory! I host these spontaneous "Happy Hours", where it's all about YOU. Share your wins, your glow-ups, and heck, even your "oops" moments. We're in this together, after all! Let's keep the energy vibrant and the positivity flowing.
📝 Ready to Dive Deep? I know you're the hands-on type, so the lessons have special printable worksheets. Designed just for you, they follow my signature templates, making it oh-so-easy to chart your progress and revelations.
🗨 Our Community is Pure Gold: Interacting with all of you is my jam! Our community discussions? Think of them as your cozy corner coffee chats. You'll get to see questions, share insights, and who knows, maybe even have a few "aha!" moments courtesy of a fellow member. The magic? It's in the connections we make!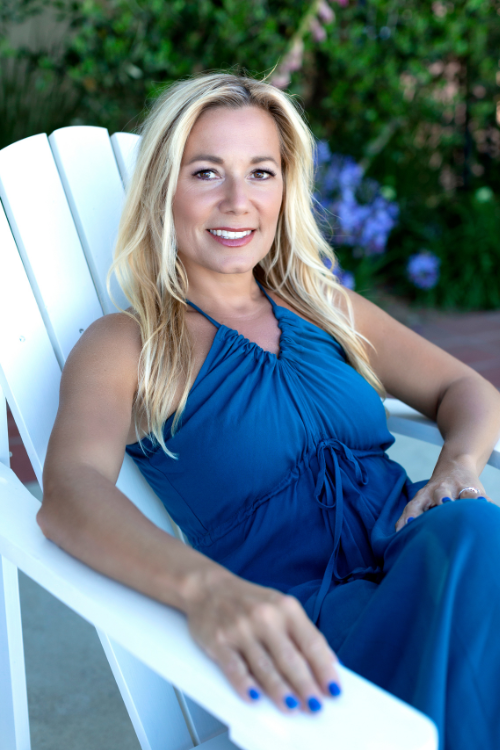 Laura's 30-Day Happiness Guarantee

Hey there, amazing!
I'm gonna level with you. I believe in our 6-week program so much, I could shout it from the rooftops. No, seriously. But instead of causing a neighborhood ruckus, I've cooked up something even better: a happiness guarantee that's as solid as my grandma's eggplant parm recipe. That's solid gold!
Here's the Scoop: We all know life can be like that friend who randomly drops by unannounced. One day, you've got everything on track, and then – BAM! – curveball. So, if within 30 days of diving in, you feel like the life is pulling you into a salsa dance and you can't keep up with the program, I've got your back.
Two Flavors to Choose From: Full refund? You got it. Extend the course? Absolutely. This is YOUR transformation, and we'll roll with it.
The Big Why: It's simple. I'm so darn confident in the magic we're packing into these 6 weeks, I want you to feel that confidence too. And if the timing isn't right, we'll make sure you get your shot when the stars align.
Need a pep talk? Got a question? Heck, want to share your favorite cookie recipe? I'm here for it all. Because more than anything, I believe in YOU and the power of this program.

Got a burning question about the course, payment, or just about anything? Reach out! I'm here to help every step of the way. Click the purple button to contact me.